We are currently hiring a ASSOCIATE VETERINARIAN!
Please email us with a cover letter and resume to be considered! info@palmettoequine.com
Associate Veterinarian:
Palmetto Equine LLC is a full service equine veterinary practice in the upstate of South Carolina. We provide ambulatory and in hospital care to a wide array of performance and pleasure horses in up and coming horse country. The practice is a growing 2 doctor practice. Our support staff is top notch and our facility is new and custom built with both surgical and medical care capabilities. There is a full surgical suite, three examination areas, an intensive care barn, and an outpatient/short stay barn with turnout paddocks. The hospital is set on 40 acres adjacent to an interstate highway. It is equipped with digital radiography, ultrasound, 1.5 and 3m scopes, shockwave, and PRP/ProStride.
This position is open immediately. Internship training is a plus but we would be willing to mentor a new graduate if it is the right person. Appointments are 4 days a week with every other week/weekend on call. Caseload includes preventative medicine, dental, breeding, respiratory, lameness and performance, and emergency work. We provide both primary and referral care.
Compensation includes a base salary which will depend on the experience and skills of the applicant. We are searching for a motivated and compassionate veterinarian with excellent communication skills to be a part of our team with a particular interest in dental work, emergency care, and some interest in reproduction. We are hoping to find a permanent addition to our team and someone who will help us grow and become a vital part of the family.
Technician/Veterinary Assistants: limited opportunities available for licensed veterinary technicians with experience in equine anesthesia.
Reception: No openings at this time.
Barn Staff: No openings at this time.
Graduate Opportunities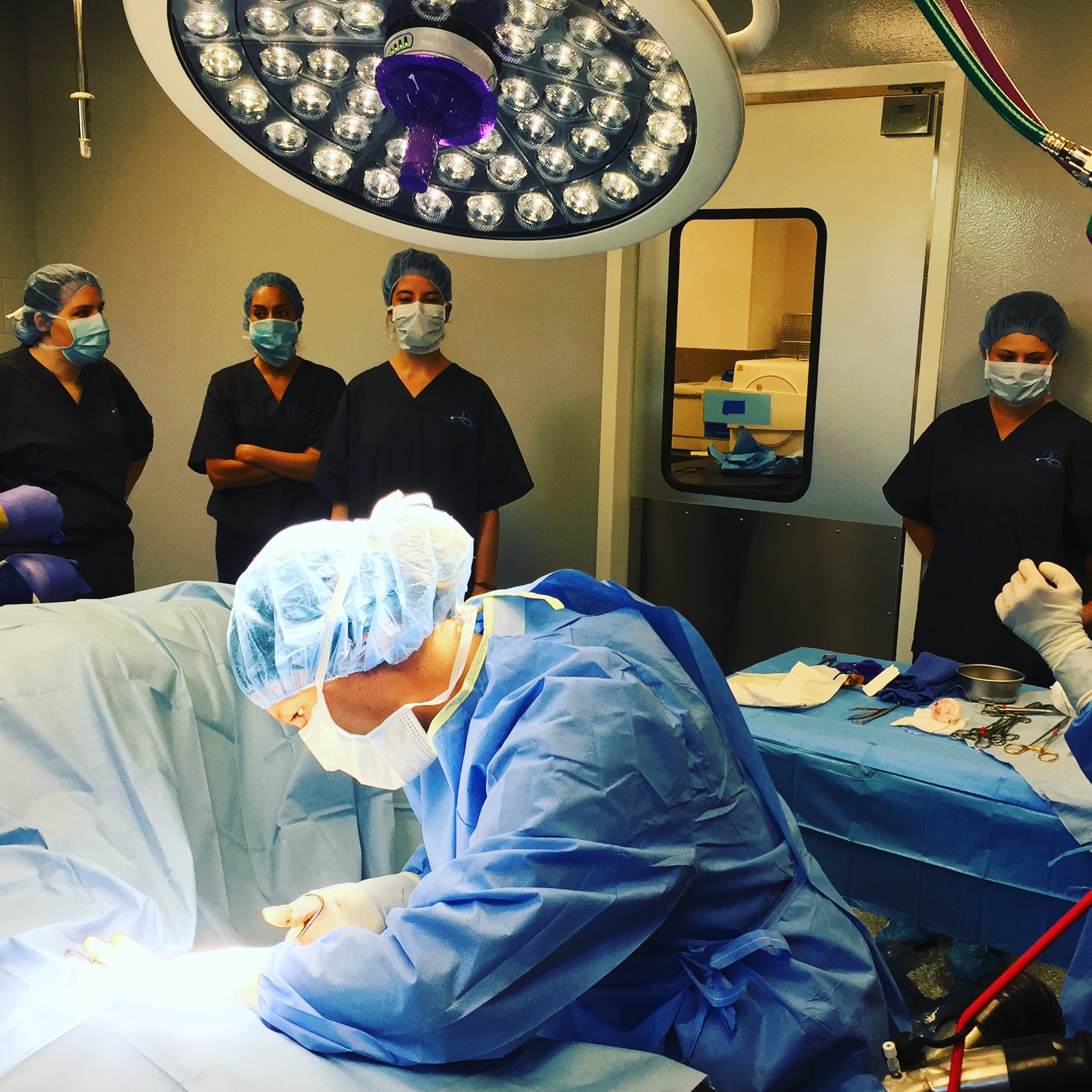 Veterinary Internship 2019
Please email for information!
info@palmettoequine.com
Veterinary Internships - We are proud to offer a veterinary internship opportunity for 2019. A veterinary degree, license to practice in SC, and a completed 2 week externship with us will be required for consideration. Please contact us via email for more information.
Veterinary Externships - Offered on a case by case basis. Please contact us for more information.
Undergraduate Opportunities
Voluntary Student Internships - These internships are provided to local area college students who want to increase their education by getting hands on experience in an equine hospital. There will be 4 sessions per year that each student may apply for.  Each applicant should be able to provide a minimum of ten (10) hours per week, be at least eighteen (18) years of age, and have a strong desire to advance their equine career. 
Spring Semester (Mid January - Mid May)

Summer (Mid May - July)

Fall Semester (August - Mid December)

Winter (Mid December - Mid January)
Please fill out the following form. You will be contacted if positions become available